SheWill is a 501(c)3 tax-exempt organization created to educate young girls, between the ages of 8 and 17, on the importance of financial literacy and career empowerment.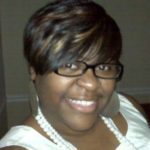 Sheena has a Master of Business Administration and has worked in Corporate America for over 10 years. Her education, career experience in Accounting, and choosing to work for companies like MCI and Verizon Business supported her passion for finances and money management.  She quit her job as an Accounting Professional to pursue her dream of empowering young girls to build their self-worth and educate them on the importance of financial independence.

LaToya Parker, CFP®, President of Infinity Financial, is a graduate of Georgia State University and a CFP, practitioner. She has over 15 years experience in the insurance and financial services industry. LaToya holds the Series 7, 63, and insurance licensed. She is also an instructor at RS Thomas Training Associates and Oglethorpe University in Atlanta, Georgia. Her long-term perspective strengthens financial health and fosters financial independence. LaToya understands the value of looking at a person's entire life situation in order to find solutions to their financial issues.
LaToya lives in Marietta, Georgia with her daughter. She enjoys volunteering for activities in her community through the local Financial Planning Association chapter. Her interests outside work include exercising, reading, and travel. She has two Yorkies named Winston and Bud, and a cat named Kat (short for Kathleen).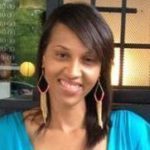 Linda Mckie received her degree in Health Science from Georgia Southern University. After working in her field of study she moved to Atlanta Georgia in search of her purpose. She is the C.E.O. of an insurance company called Ideal life and Health Group. Linda Mckie has been married for 8 years to Yannik Mckie and is also the mother to Jahlyn and Elyse Mckie.
Chik-fil-A, Inc.
Wells Fargo & Company
Regions Bank
Reid's Groceries
BI-LO, LLC
FamZoo
The ZelaWela Kids
SeeBeautiful
girltank
The Office Depot Foundation
MoneyTrail
Girls Guide to Swagger
Young Finances
LR Consulting
Hampton School District One